Dime.Scheduler reseller agreement with NavAzure
It is our pleasure to announce that NavAzure has signed up as Dime.Scheduler reseller. Operating from the town of Brøndby near Copenhagen in Denmark, NavAzure specializes in providing business solutions through technology. Their experience and unique approach towards business enable them to be the ideal sparring partner to take their customers further strategically and in everyday life.
NavAzure serves an impressive array of customers in various industries dotted around the country. It comes as no surprise that Microsoft Dynamics NAV and 365 Business Central are used as the main platform to create bespoke solutions for their customers, guide them and assist them to reach their full potential.
The decision to add Dime.Scheduler to their portfolio was a logical one as the planning software can be tailored to the customer's way of working, and it is capable to support organizations in a myriad of industries. Michael Francois Knudsen, founder of NavAzure, explains what makes Dime.Scheduler a good addition to their service portfolio:
Dime.Scheduler provides a good overview to manage a company's workload. It's a centralized place to plan unscheduled work, and its versatility allows to schedule tasks from service orders, sales orders, production orders, and even our owned customized tables in Microsoft Dynamics NAV and Microsoft Dynamics 365 Business Central.
We are glad to have NavAzure aboard as partner and we look forward to having a long-lasting and successful business relationship. For more information about our newest reseller, check out navazure.dk.
Back to news
About the author
Hendrik Bulens is Managing Partner at Dime Software and leads the Dime.Scheduler product team. His many years of experience as a consultant and passion for business and technology have helped shape Dime.Scheduler into what it is today and define where it is headed.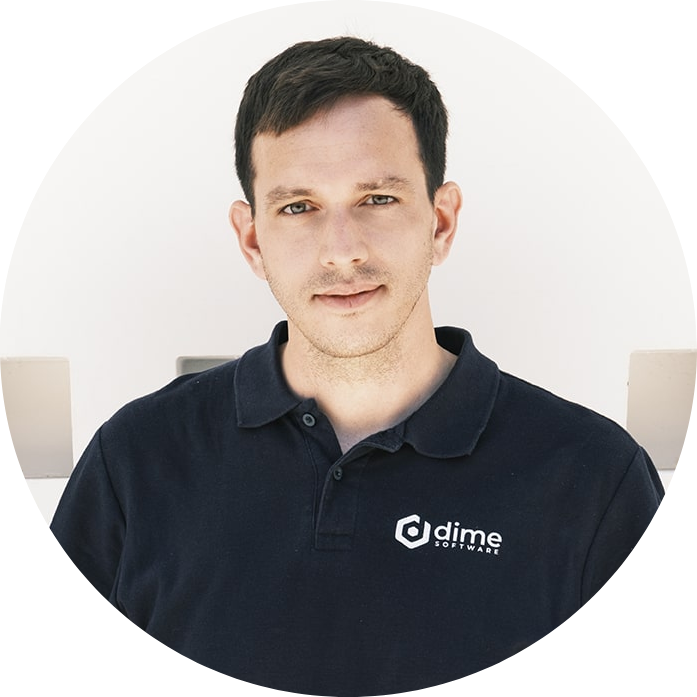 Last modified on