Welcome to Technology Services Group as Reseller for Dime.Scheduler in the UK
TSG, with offices throughout the UK, is an award-winning solution provider and one of the UK's leading IT Services companies with vast experience implementing Microsoft Dynamics NAV. They understand their customers' immediate and long-term needs in Manufacturing, (Batch, Food, Pharma) Wholesale and Distribution, Food and Catering…
Next to delivering Microsoft Dynamics NAV as the backbone for midmarket companies, they also needed a graphical planning solution to meet their customer's needs.
Here's what Steven Osprey, solution director at TSG, has to say about Dime.Scheduler:
Having evaluated several Scheduling platforms for Dynamics NAV, we quickly came to the conclusion that Dime.Scheduler from Dime was the best fit for us. We pride ourselves on getting to know our customers and their issues first, before we think about products and solutions to position. Dime.Scheduler came out on top in terms of flexibility and ease of configuration for client requirements, while providing a solid and reliable partnership which we can put our trust in.

Steven Osprey, solution director
Sales Contact: Steven Osprey
Back to news
About the author
Hendrik Bulens is Managing Partner at Dime Software and leads the Dime.Scheduler product team. His many years of experience as a consultant and passion for business and technology have helped shape Dime.Scheduler into what it is today and define where it is headed.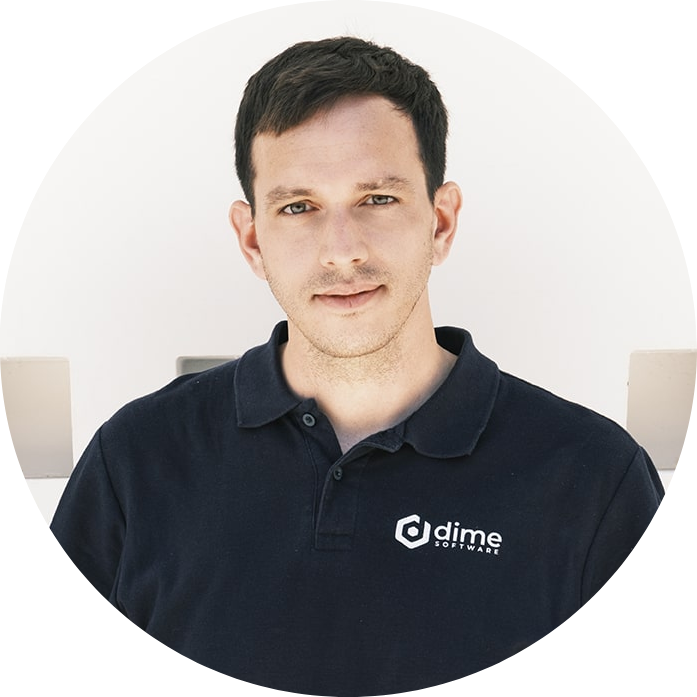 Last modified on