New reseller for Dime.Scheduler: TVision
TVisionis a leading Microsoft Dynamics partner with the expertise to implement business processes in the cloud or on-premise, using Dynamics 365 Business Central and NAV. They understand the challenges that ambitious agile companies face, and help deliver operational excellence, instant business insight and positive customer experience.
Whilst TVision is extensively known for their focus on core financial management as a solution for many businesses, they also offer distribution expertise, job costings and project resourcing. Next to NAV they also offer specific vertical solutions such as Bevica for the drinks industry, and Agency Time which provides an effective recruitment mid- and back-office pay/bill solution. All of these offerings are powered by Microsoft Dynamics.
TVision has been browsing the marketplace for a resourcing/scheduling tool that is flexible, user friendly, and embedded in NAV and has selected Dime.Scheduler for its flexibility and modern interface. They will initially be using it internally to explore all of its features and functions before offering a complete solution to their clients and prospects.
Website : www.tvisiontech.co.uk
Contact : Jane Ralph
Back to news
About the author
Hendrik Bulens is Managing Partner at Dime Software and leads the Dime.Scheduler product team. His many years of experience as a consultant and passion for business and technology have helped shape Dime.Scheduler into what it is today and define where it is headed.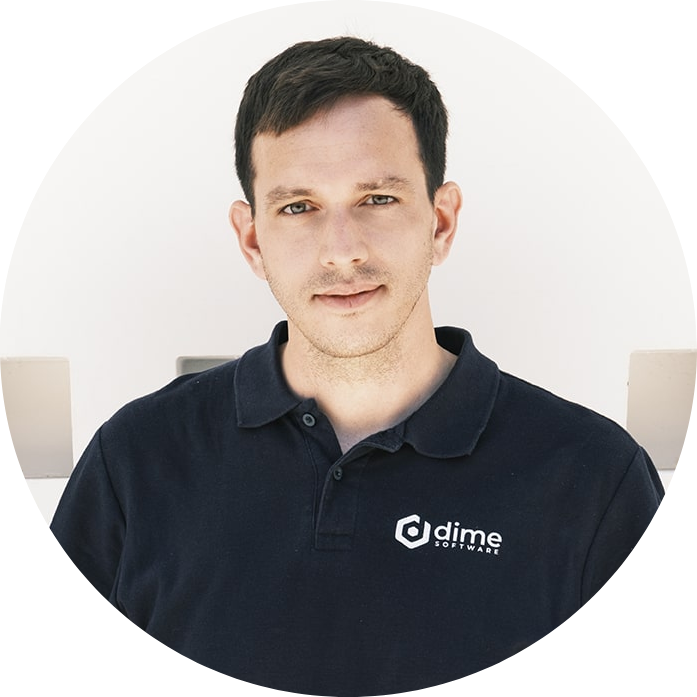 Last modified on