Boltrics is integrating Dime.Scheduler as graphical resource planning for its vertical solution for logistics
Knowing that logistics service providers independently try to reinvent the wheel, Boltrics got inspired to develop a branch standard: one solution that the entire branch puts its weight behind.
Groupage, FTL, LTL, and expedition: Boltrics supports all forms of road freight, whether their customers handle transport with their own trucks and drivers or outsource it to (parcel) carriers. A total solution for logistics service providers that builds and relies on Microsoft Dynamics and where all conceivable operational and logistical processes are incorporated out of the box. The only thing missing was an intuitive graphical planning tool that can help their customers easily plan and/or allocate resources.
Jan-Cornell Ekris – Co-Owner and Commercial Director at Boltrics – explains why Boltrics decided to team up with us:
From the wide range of planning solutions, it made perfect sense to choose Dime.Scheduler. The main reasons for choosing Dime's graphical resource planning and scheduling too are its flexibility, user-friendly interface and the fact that it fully integrates with Microsoft Dynamics to fit the needs of their customers.

Jan-Cornell Ekris, co-owner and commercial director
Website : www.boltrics.nl
Contact: Jan-Cornell Ekris
Back to news
About the author
Hendrik Bulens is Managing Partner at Dime Software and leads the Dime.Scheduler product team. His many years of experience as a consultant and passion for business and technology have helped shape Dime.Scheduler into what it is today and define where it is headed.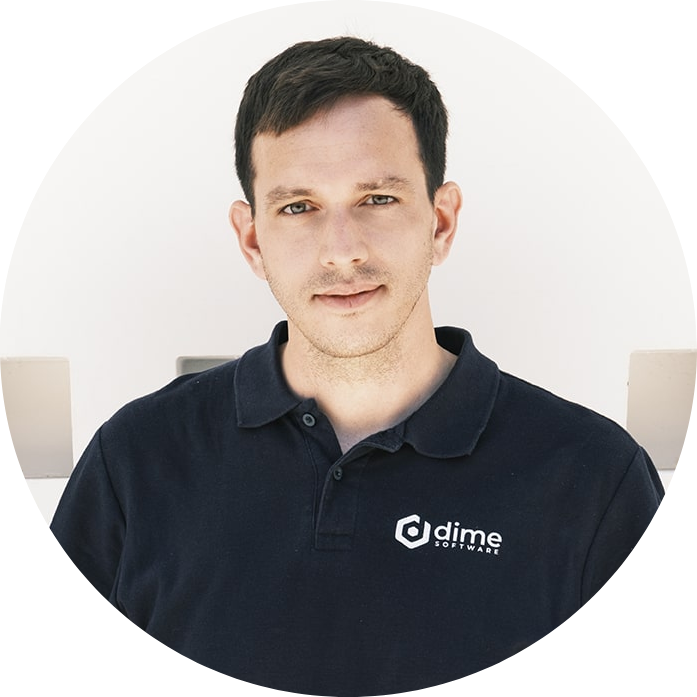 Last modified on