Dime.Scheduler 2020.4.0 is here
Dime.Scheduler 2020.4.0 is a minor release with a small number of new features and bug fixes.
What's new
The newest feature is the multi-notification severity level display on appointments in the planning board. This allows the planner to distinguish between the different types of notification for the appointments.
Read more about it here.
Business Central 2020 Release Wave 2
You may have heard the news but Microsoft Dynamics 365 Business Central 2020 Release Wave 2 (aka BC17) is available. The Dime.Scheduler connector extension fully supports this version on both on-premise and SaaS distributions.
Supported languages
We added translations for the following languages:
Czech
Danish
Finnish
Greek
Hungarian
Italian
Maltese
Norwegian
Portugese
Romanian
Spanish
Swedish
Vietnamese
Improvements and bug fixes
In addition to the traditional performance and stability improvements, the following bugs have been fixed:
Drop CLR functions and assembly in database pre-deployment step
Non-working time of original recurring appointment is ignored
Take time zone into account when calendar mode is switched on
Group by boolean column alignment
Graph API - based e-mail service as an alternative to Sendgrid
Use selected URL protocol in plugin configuration
Azure VM user validation
Initial rendering of live locations on the map
E-mail service alert
Some of your customers have been impacted by the disrupted mail service from our e-mail provider SendGrid. It is highly unfortunate that our service shares an IP address with customers who have malicious intents. Because of this, we got blacklisted by Spamhaus. Every time this happens, it gets increasingly harder to get delisted.
As a result, we will provide backup for this public cloud service. In this version we've introduced two alternatives: good old SMTP and Office 365. To learn how to configure these, continue here.
Upgrade guide
To upgrade to Dime.Scheduler 2020.4.0, follow this guide.
Back to news
About the author
Hendrik Bulens is Managing Partner at Dime Software and leads the Dime.Scheduler product team. His many years of experience as a consultant and passion for business and technology have helped shape Dime.Scheduler into what it is today and define where it is headed.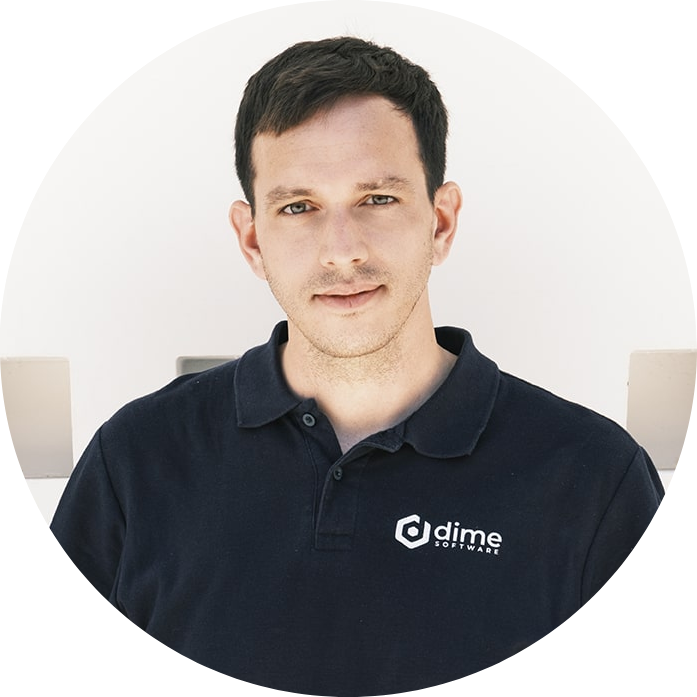 Last modified on