Dime Software wins the Directions EMEA 2022 Technology Community Award
We are delighted to announce that Dime Software has won the Directions EMEA 2022 Technology Community Award. We are so proud and grateful that the jury and the attendees who voted recognized our efforts to bring advanced scheduling capabilities to the small and medium-sized businesses.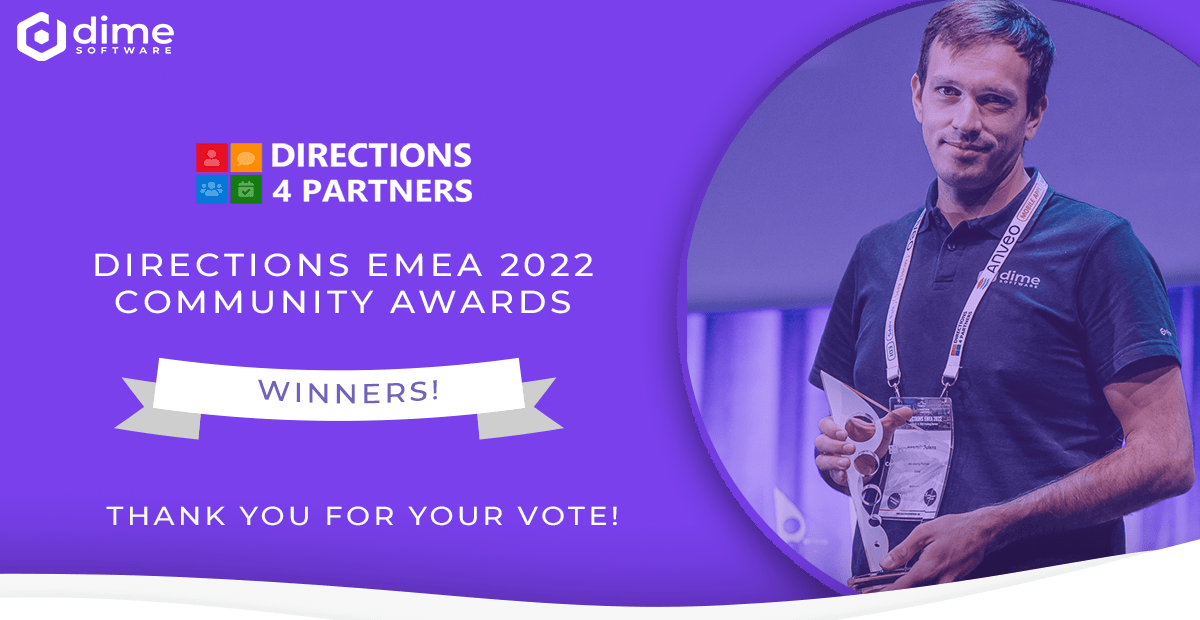 It is our mission to help organizations to stop wasting time and money through technology. Dime.Scheduler has played an important role for the last decade, but it is time to take it to the next level. An advanced scheduling optimization engine will help tremendously in our customers' day-to-day operations, while connectors for low-code platforms such as Power Platform and Zapier make Dime.Scheduler accessible to consultants and power users who want to add functionality by simply clicking and dragging their applications together.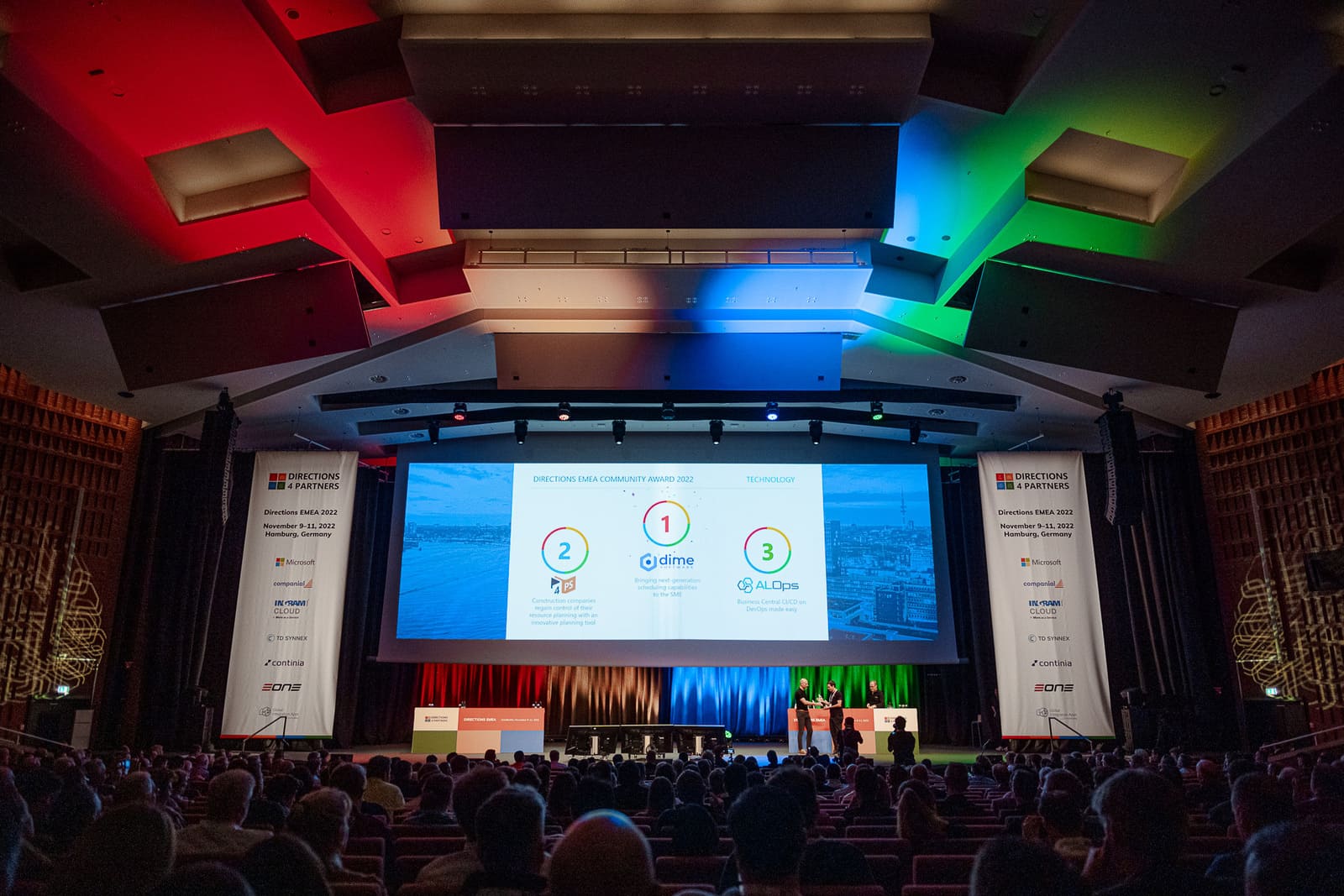 Directions EMEA is the largest event of its kind and brings the Dynamics community together to learn and share knowledge. Almost 3000 people attended the three-day event this year, which took place in the Congress Center in Hamburg, Germany. It is one of the few events where consultants, developers, salespeople, managers, and business leaders convene to connect and grow their businesses together.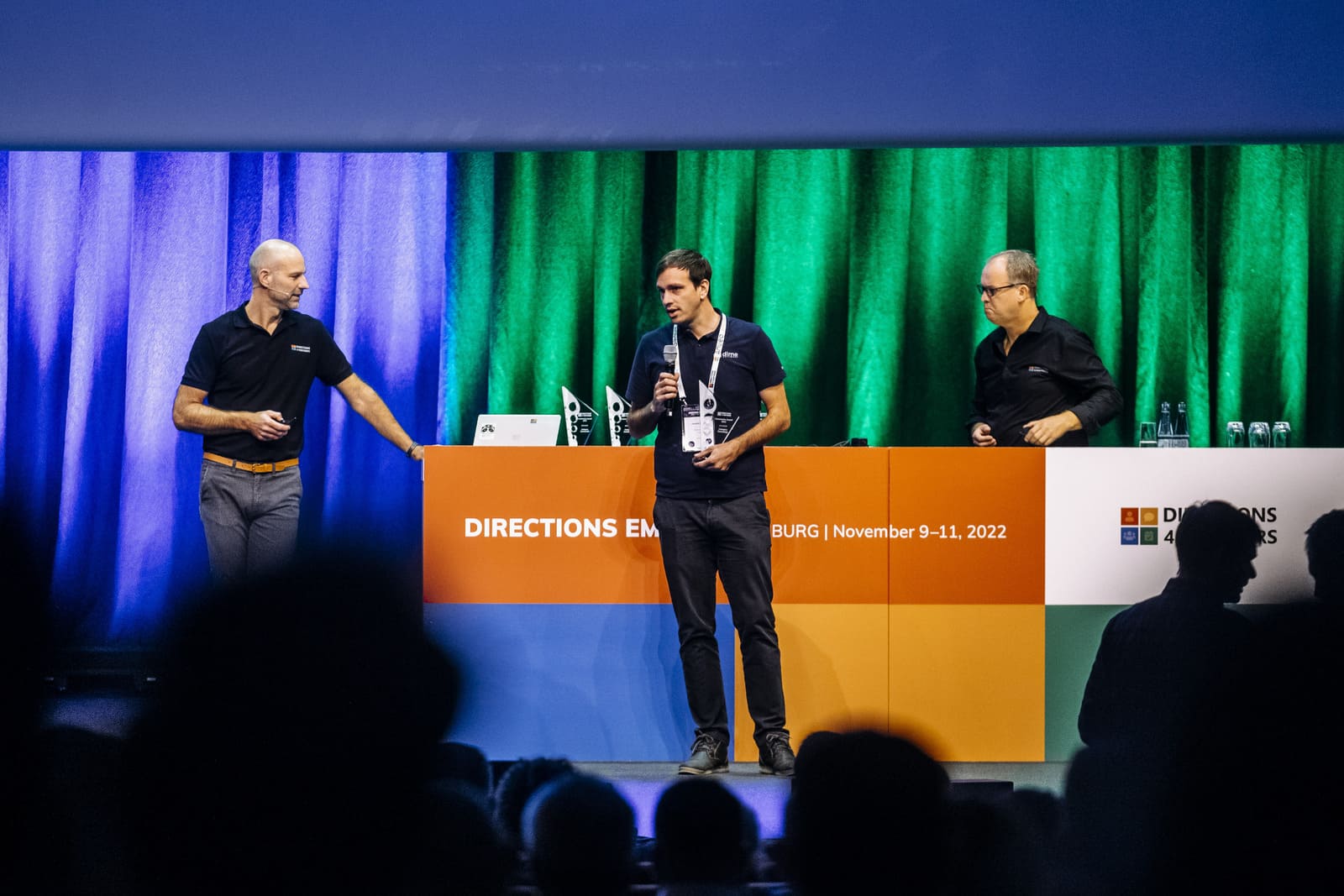 The event is organized by the community, for the community. With this community-driven spirit, the organization also wants to honor partners who've done something extraordinary. Despite fierce competition from 4PS and ALOps, the second and third winners of the awards, we can proudly leave the conference with the Technology Community Award.
Thanks to Directions 4 Partners for organizing the awards, and congratulations to the winners of the Commercial Community Award, Plataan!
Back to news
About the author
Hendrik Bulens is Managing Partner at Dime Software and leads the Dime.Scheduler product team. His many years of experience as a consultant and passion for business and technology have helped shape Dime.Scheduler into what it is today and define where it is headed.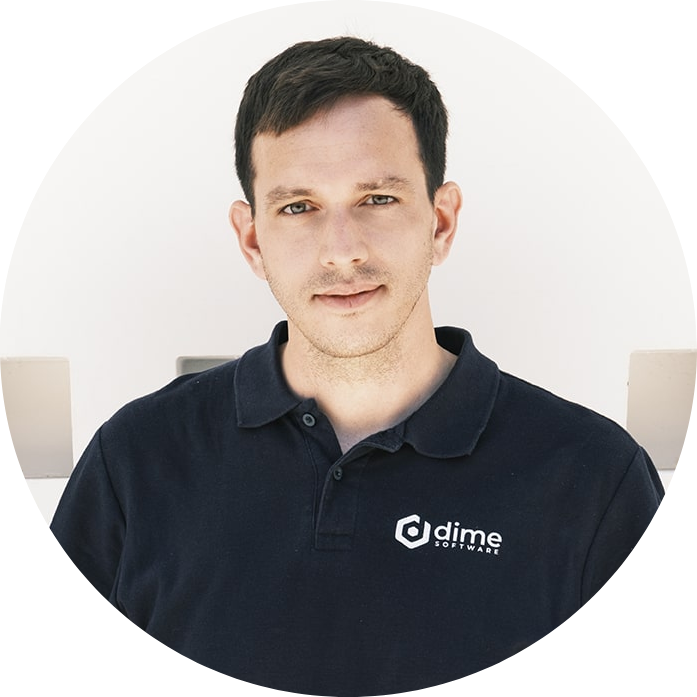 Last modified on