Looking back at Directions EMEA 2022
This year's edition of Directions EMEA was, in many ways, an exceptional one. Not only for Dime Software has it been memorable, but the entire community will remember this one as one of the best editions ever.
It is hard to describe how great it was to catch up with old friends and make new ones. It was great to see so many new faces and people from all walks of life. Directions EMEA creates a unique point in space and time where consultants, developers, project managers, salespeople, and business owners from all over the world convene to grow their businesses together. Even the fiercest competitors lay down their arms and get together for a friendly chat or two.
With a thriving community that is eager to exchange knowledge and experiences on a wide variety of topics, most – if not all - people have gone back home with new insights and new ideas to explore.
To the skies!
As chairman James Crowter recently hinted in a tweet, the days are gone when our community seemed to live on a little island far away from the other things that Microsoft was doing. It's not just about Business Central anymore, but also about the Power Platform, Azure, Microsoft 365, and everything else in the ecosystem.
This is good news because such an interconnected ecosystem unlocks new ways to build powerful solutions. It might take ISVs and VARs some time to adjust to this new reality, but it will be beneficial to all of us in the long run. Consultants and power users may create their own solutions by simply clicking and dragging their apps together. Instead of dragging scarce resources like developers into meetings to talk about the positioning and color of a button, they can work on meaningful (and complex) projects that require their expertise.
We experience this first-hand. With a backlog that can keep us occupied for decades, we have released a preview of the Power Platform and Zapier connectors for Dime.Scheduler. From now on, our default answer to customization requests should be to explore the possibilities of the Power Platform first before considering adding functionality to the standard product. With such a powerful ecosystem as a fallback, we can put our resources on mission-critical projects such as our AI-backed scheduling optimization engine and Dime.Scheduler as a Service.
In the years to come, we should see many new innovations and creative solutions coming our way in the Microsoft Dynamics 365 space. Good job we won this year's Technology Community Award because competition will be fierce!
And now a word from our sponsors
From a sponsor's point of view, we noticed the organizers have made great strides in making the onboardingprocess as easy as possible. It just took us a few emails to get the entire process done and dusted. With the new community portal that's now gone live, it wouldn't be such a bad idea to use the platform for next year's onboarding too. As busy as everybody is in the channel, emails easily get lost and forgotten.
By far the biggest improvement was this year's venue layout. We had no idea what to expect when we first saw the congress center, but we were blown away by how it turned out. They hit the sweet spot by spreading out the sponsor booths across the entire building, and more importantly, in between the presentation halls. This resulted in many more interactions with the attendees compared to previous years. Of course, it all depends on the floor plan, but I believe this is the way forward for sponsors to get a good return on investment.
Fond memories
For Dime Software, this was the most successful edition ever. We've been sponsoring the event since 2012, and in every measurable way, we did better than in previous years.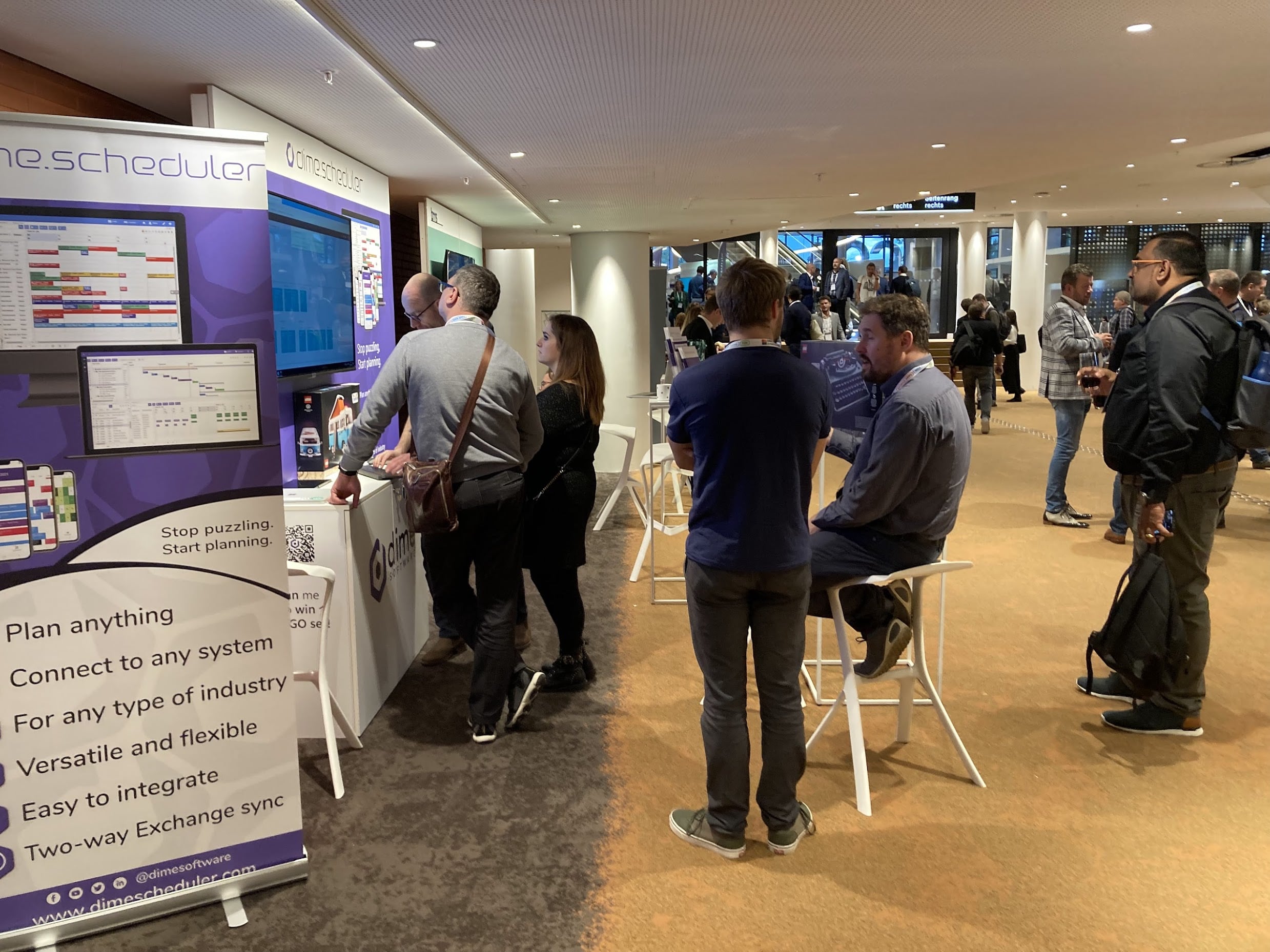 First, the interactions at our booth. It was all hands on deck pretty much all the time. While we are a known authority for our scheduling software, we were amazed at how many people came to ask about our applications. New and existing partners came to see us and gave insightful feedback. What pleases us most of all, however, is how our partners appreciate that we listen to them and build the features that their customers need.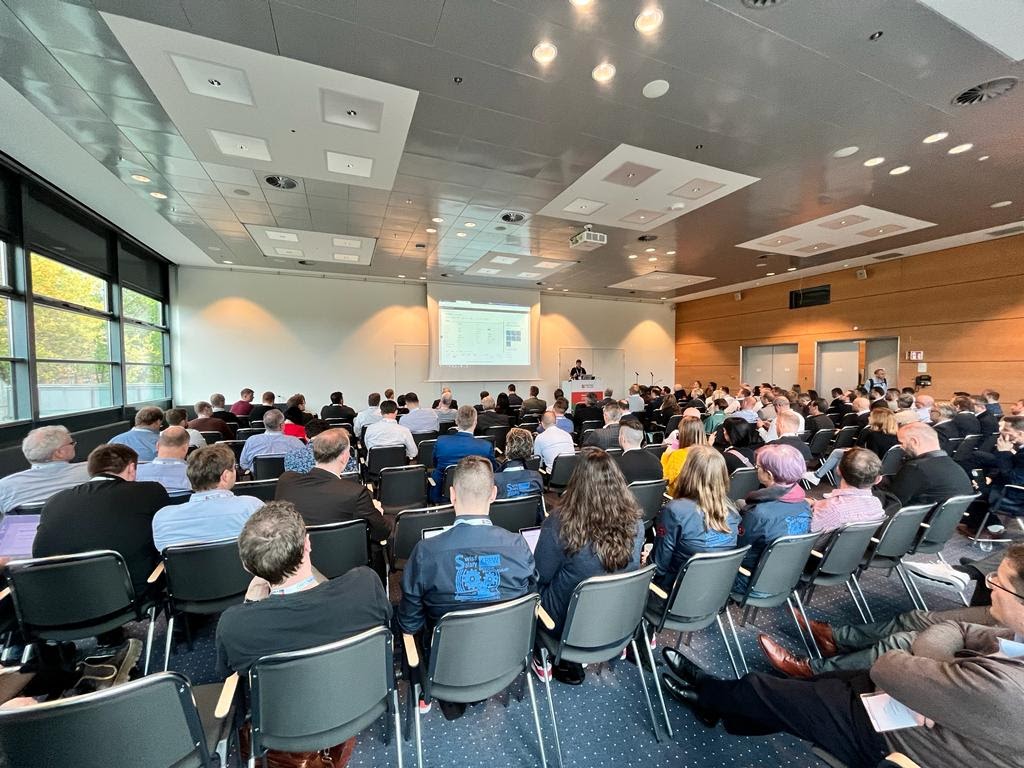 This year we've also been given a time slot for a presentation. More than 200 people joined our session on next-generation scheduling in Business Central to see what can be achieved today to help customers save time and money. We appreciate the many kind words after the session. Although most of the presentation consists of demonstrations, you can find the slide deck on the Directions 4 Partners Community Portal.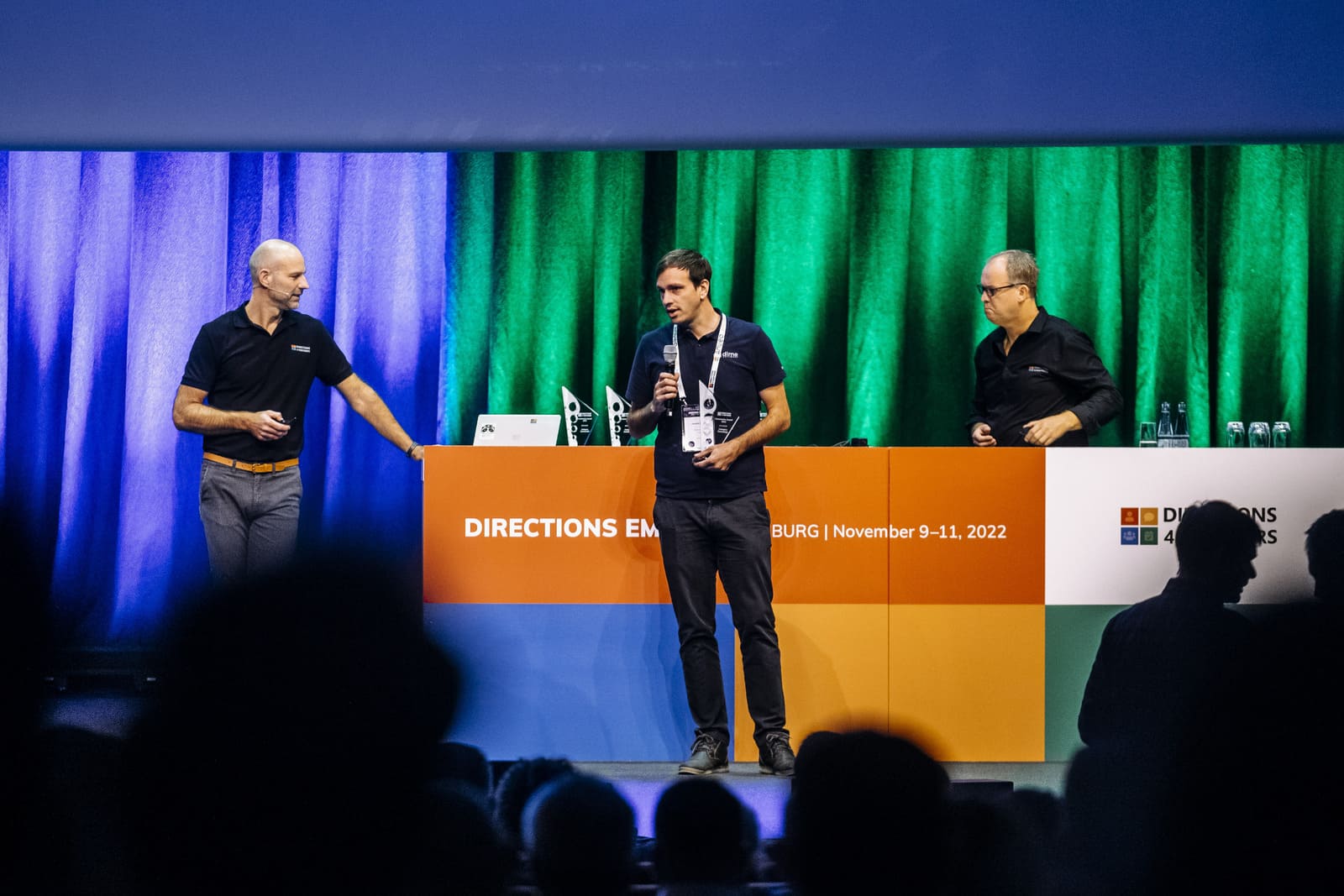 This year, we also participated in the Directions EMEA 2022 Technology Community Awards, and we are so proud that we won! We have to thank all the voters because we couldn't have done it without them. The biggest prize of them all is the support that we get from the community, which means we are doing many things right. We are more motivated than ever to keep on going and build the best scheduling software for Microsoft Dynamics and Microsoft 365 there can be.
What now?
The long conference season is over, and now we will get back to work on our top priority: getting Dime.Scheduler up in the cloud as a service. We are making great progress and we hope to keep the momentum and make an announcement during Directions EMEA 2023.
We will be back on the road in 2023 for Directions North America, DYNAfair, BC TechDays, and Directions EMEA 2023. We hope to see you at one of these events!
Back to news
About the author
Hendrik Bulens is Managing Partner at Dime Software and leads the Dime.Scheduler product team. His many years of experience as a consultant and passion for business and technology have helped shape Dime.Scheduler into what it is today and define where it is headed.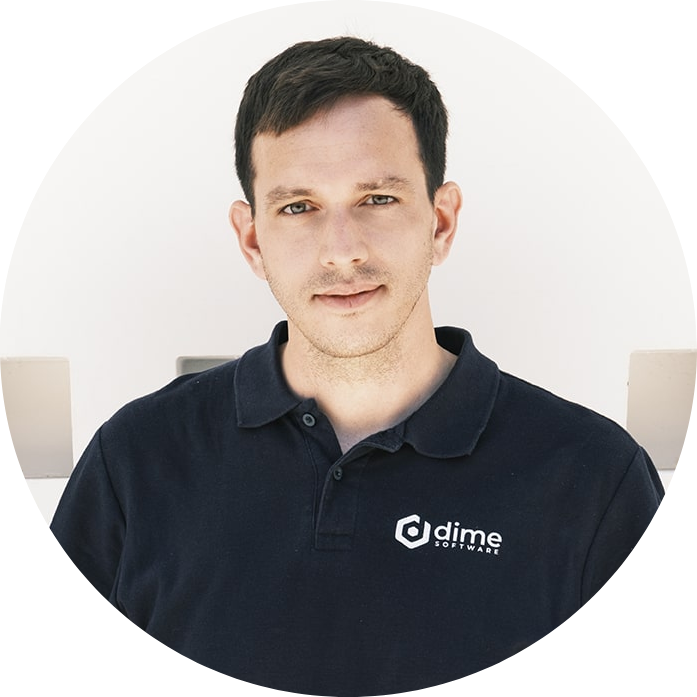 Last modified on