The Microsoft Partner Pledge and the journey towards a better and sustainable future
Earlier this week, Dime Software signed the Partner Pledge, an initiative that Microsoft launched to invite partners to make a joint statement to use and create innovative technology for a better tomorrow.
The Partner Pledge has 4 pillars:
Digital skills
Diversity
Responsible and ethical AI
Sustainability
These critical goals have been in Dime Software's DNA for years. When Microsoft spearheaded the initiative, we felt there was a good match with our vision and commitments, and we happily confirmed our pledge.
We walk the walk and have been trying to inspire others to join us on the journey to a better and sustainable future. Just to give you an idea, we have reduced our carbon footprint to the minimum by working from home full-time, buying green electricity, and using technology to the fullest extent possible to get our work done. We have had the most diverse teams who we've trained to get up to speed in our complex and demanding business climate. Because we all work remotely and because it's so difficult to find suitable candidates, our hiring policies are as inclusive as they can possibly get.
Through our innovations and software, we aim to minimize waste and streamline business processes of companies all around the world. In 2022, we will reinforce this ambition with a new product that will optimize schedules through the use of artificial intelligence.
Sadly, because we're a small software company, our voice quickly falls into oblivion. But when a behemoth such as Microsoft raises their voice, the message will be heard. We clearly support initiatives such as the Partner Pledge, but we encourage Microsoft to be bold and go even further. They're taking the rights steps already and we feel that there's an opportunity to make billions thrive while saving the planet. We will do our part to make the world a better place, however small our impact might be.
Back to news
About the author
Hendrik Bulens is Managing Partner at Dime Software and leads the Dime.Scheduler product team. His many years of experience as a consultant and passion for business and technology have helped shape Dime.Scheduler into what it is today and define where it is headed.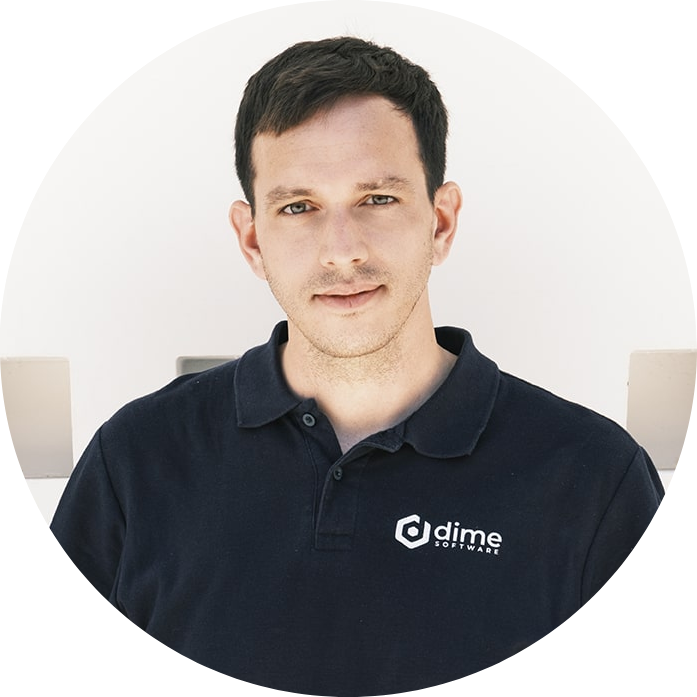 Last modified on