Dime.Scheduler now also available in Romania through Kepler Management Systems
Kepler Management Systems is one of the Romanian leading Microsoft Dynamics partners.
Kepler Management Systems is part of Kepler-Rominfo group of companies, which join together more than 350 IT consultants and software developers and have projects in more than 30 countries around the world. Kepler Management Systems is Kepler group business solutions division, dedicated to implementation and support of Microsoft Dynamics NAV and Dynamics CRM solutions.
Kepler has a broad range of customers from various sectors (retail, wholesale distribution, manufacturing, services). Our solutions successfully support businesses of all sizes, from rapidly growing businesses needing flexible and agile software applications to mature companies that need complex information systems to cover the whole stack of processes and functions required in today's business environment.
Genovel Iovu, Managing Director at Kepler Management Systems, explains why he chose Dime.Scheduler:
We were looking for a graphical project planning tool easy to use and able to connect to Microsoft Dynamics NAV. Dime.Scheduler for Dynamics NAV proved to be exactly the solution we needed. Through Dime.Scheduler we were able to propose to our customers a powerful, well designed and intuitive drag and drop planner tool for their tasks and resources.
Company: Kepler Management Systems SRL
Address: Bd. Dimitrie Pompeiu nr. 3, sector 2, Bucuresti
Phone: +40 21 233 10 80
Fax: +40 21 233 19 11
E-mail: kms@kepler.ro
Website: www.kepler.ro/kms
Back to news
About the author
Hendrik Bulens is Managing Partner at Dime Software and leads the Dime.Scheduler product team. His many years of experience as a consultant and passion for business and technology have helped shape Dime.Scheduler into what it is today and define where it is headed.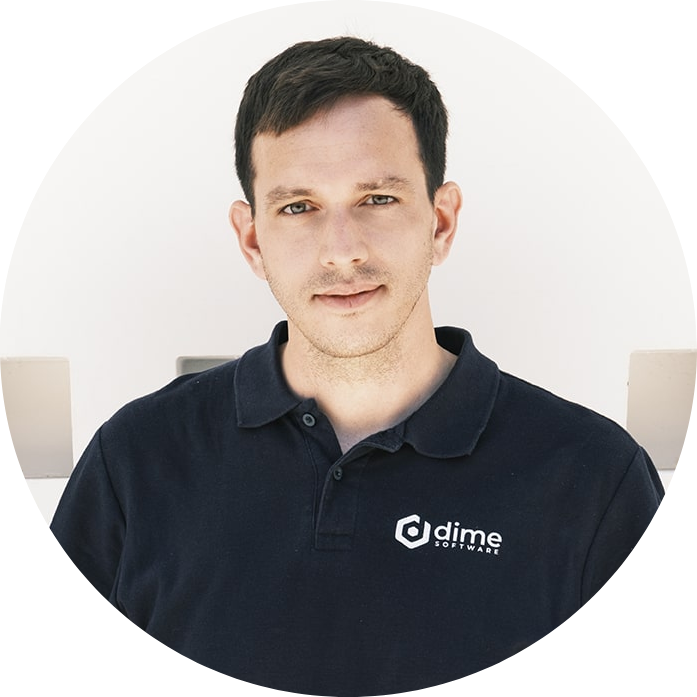 Last modified on