Mobit integrates Dime.Scheduler in their m|Es-Service solution
Mobitis a leading systems integrator in the business areas of mobile computing (mobile data acquisition and communication) as well as labeling and identification (label printers, bar code scanners and RFID).
They have taken advantage of the synergies and the dependencies of these two business areas for many years. mobit delivers innovative solutions for intralogistics (optimization of material and information flows), as well as for the 'out of the four wall' logistics such as workforce management, transportation / distribution logistics. As a system integrator they take the total responsibility of the process analysis, concept development and software development, installation of hardware up to after sales service.
**Christian Huber,sales manager at Mobit ag,**explains why they selected Dime.Scheduler for their vertical solution:
"m|ES-service® in conjunction with Dime.Scheduler is one of the few on the market available WFM (work force management systems) which is capable to plan and manage orders fully dynamic in almost real time. The connector to Dime.Scheduler allows to use this professional planning tool in conjunction with a fully mobile solution.
m|ES-service is a field service management solution that is easy-to-use, fully equipped, and quickly introduced. With m|ES-service, decisions can be made at the latest possible moment which is enabled through the unique real-time adaptive logistics engine. While the planning and scheduling process is not linear but as an ongoing process in a closed regime (closed-loop control system), any changes in the circuit – new requests as well as continuously rising service rapport – are immediately processed and used for decisions about the next planning of a resource in real-time. This includes not only the actual service or sales force but also the logistic processes for materials, tools, and transportation".
For more information:
Website: www.mobit.ch
Contact : Christian Huber
Back to news
About the author
Hendrik Bulens is Managing Partner at Dime Software and leads the Dime.Scheduler product team. His many years of experience as a consultant and passion for business and technology have helped shape Dime.Scheduler into what it is today and define where it is headed.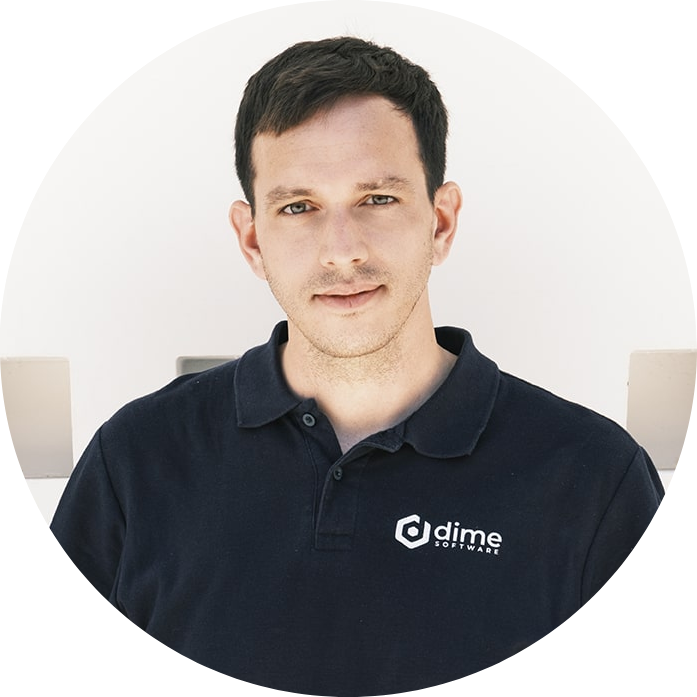 Last modified on