WhiteStar USA enters as official reseller for Dime.Scheduler
Today we welcome WhiteStarUSA as official reseller for Dime.Scheduler.
WhiteStar was incorporated in 2001. They are based in the Las Vegas, Nevada area covering North America. As a Microsoft Dynamics NAV partner, they are specializing solutions for manufacturers, distributors, and service companies. Their vertical emphasis is on the rental industry. Specifically, they are focusing on companies that are involved in special event rentals and those providing A/V & staging services.
Allen Starczyk, CEO at WhiteStar USA, explains why they selected Dime.Scheduler for integration in their vertical solutions:
We selected Dime.Scheduler because of its graphical user interface and its flexibility in resource scheduling. Since we provide solutions for the rental industries, we have a need to meet the demanding requirements for asset and resource scheduling. Dime.Scheduler enables the planners to work online or offline. They can plan and schedule from the rental application and update Dime.Scheduler's planboard or work in the graphical planboard and update the rental contracts. General types of resources can be rescheduled, as can specific assets and personnel. Of course, Dime.Scheduler is cost effective for our market and Dime provides a high level of support through its support desk, the partner portal and direct communications when appropriate.
Website: www.whitestarusa.com
Contact : Allen Starczyk
Back to news
About the author
Hendrik Bulens is Managing Partner at Dime Software and leads the Dime.Scheduler product team. His many years of experience as a consultant and passion for business and technology have helped shape Dime.Scheduler into what it is today and define where it is headed.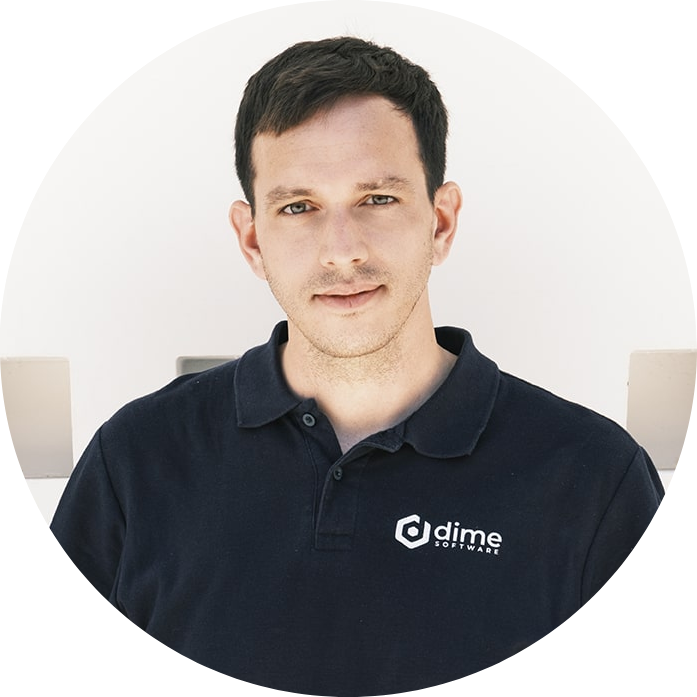 Last modified on