Logic Vision selects Dime.Scheduler for its maritime solutions
We are pleased to announce that Logic Vision has entered as Certified Reseller for Dime.Scheduler.
Logic Vision is a Microsoft Dynamics Gold Certified Partner – located in Hardinxveld-Giessendam near Rotterdam – specializing in the marine and maritime-related industries.
With a team of 40 professionals, they support various (inter)national companies with Logic Vision-developed software solutions.
The focus is primarily on the development and implementation of integrated ERP (Enterprise Resource Planning) and CRM (Customer Relationship Management) solutions. Within the maritime sector, Logic Vision has a number of key areas such as towage & salvage, shipbuilding & repair, oil and gas production & suppliers. For all of these sectors, Logic Vision has separate integrated ERP solutions available that make it possible to complete the process of marketing, planning, and execution to support billing and accounting, complemented by strong business intelligence (BI) solutions. Logic Vision also offers the Microsoft Dynamics CRM solution, which is both inside and outside the branches offered.
Arjan Vermeulen, sales & marketing manager at Logic Vision explains:
It's very important for Logic Vision to offer an out of the box tool for the visual presentation of our Microsoft Dynamics NAV solutions. Dime.Scheduler is the application which offers a clean graphical presentation with the possibility to use different views based on predefined roles. Dime supports our goal in serving the demands within our maritime vertical. The use of the Dime.Scheduler increases the user experience of our maritime ERP solutions.

Arjan Vermeulen, sales and marketing manager
Website : www.logicvision.nl
Sales Contact : Arjan Vermeulen
Back to news
About the author
Hendrik Bulens is Managing Partner at Dime Software and leads the Dime.Scheduler product team. His many years of experience as a consultant and passion for business and technology have helped shape Dime.Scheduler into what it is today and define where it is headed.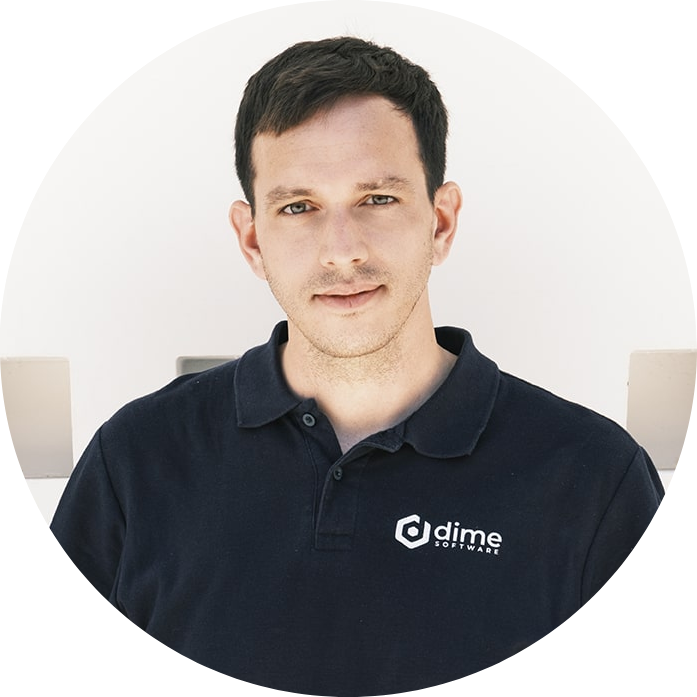 Last modified on