Multisoft Hungary integrates Dime.Scheduler into their Servotion solution
We are once again very proud to announce that Multisoft(Hungary) has successfully integrated Dime.Scheduler 2017 as one of the key components in their brand new vertical solution "Servotion".
Servotion is a complete field service solution based on cloud technology powered by Microsoft. Their solution helps to serve customers' needs, organize resources to achieve maximum efficiency, and increase customers' satisfaction. Tightly integrated information provides the necessary insight to make profitable decisions regarding service activity costs, inventory, workload, and financial returns.
Brecsok Sándor, sales responsible at Multisoft, has the following to say about Dime.Scheduler:
Dime.Scheduler is entirely web-based yet with a fluent and responsive multi-language user interface featuring drag & drop, docking panels and personalization. Designed with taking into account the subtle differentiators that make company processes unique Dime.Scheduler is extremely flexible and uses data rather than development to align with the business.

Brecsok Sándor, sales responsible
For more information about Servotion, follow this link.
Sales contact : Sándor Brecsok
Back to news
About the author
Hendrik Bulens is Managing Partner at Dime Software and leads the Dime.Scheduler product team. His many years of experience as a consultant and passion for business and technology have helped shape Dime.Scheduler into what it is today and define where it is headed.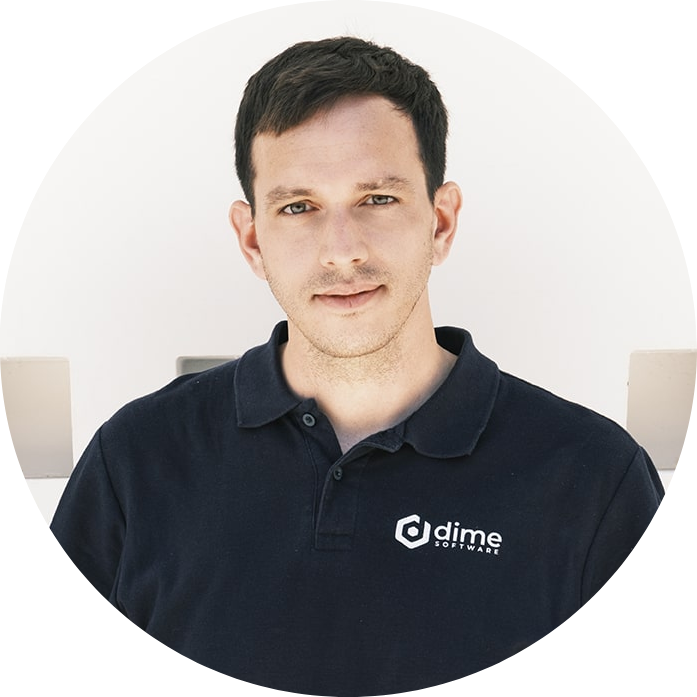 Last modified on