Open Door Technology teams up with Dime.Scheduler
Today we welcome another reseller for Dime.Scheduler: Open Door Technology. As part of its mission to accelerate businesses through innovative business management solutions, Open Door has signed up as a Dime.Scheduler partner.
Open Door brings innovative cloud accounting, ERP, and operational applications to life, and make it possible for organizations to simplify infrastructure, empower their people, and realize untapped growth by leveraging a unified business management system and knowledgeable technical experts.
As a team of business process planning and optimization enthusiasts, Open Door delivers on
three primary pillars to be the ideal partner for our customers:
An unwavering dedication to understanding the customer's goals
Unmatched reliability with the highest level of responsiveness and resources
A pledge to deliver value with every engagement.
By offering unparalleled proficiency and focus in Microsoft Dynamics 365 Business Central and industry-driven extensions, Open Door efficiently adapts proven technology to meet each organizations' specific needs and challenges. Most importantly, they deliver what they say they will, and when they say they will.
This explains why Open Door has decided to team up with Dime.Scheduler.
We believe in the value of strategic partnerships with organizations that share our dedication to accelerating businesses through innovative business management solutions. Partnering with Dime.Scheduler gives us the ability to deliver important functionality more rapidly and reduce our development efforts while we continue to focus on our client's success.
To see how approachable, personalized technology can unlock new opportunities, get in touch with Open Door on www.opendoorerp.com.
Back to news
About the author
Hendrik Bulens is Managing Partner at Dime Software and leads the Dime.Scheduler product team. His many years of experience as a consultant and passion for business and technology have helped shape Dime.Scheduler into what it is today and define where it is headed.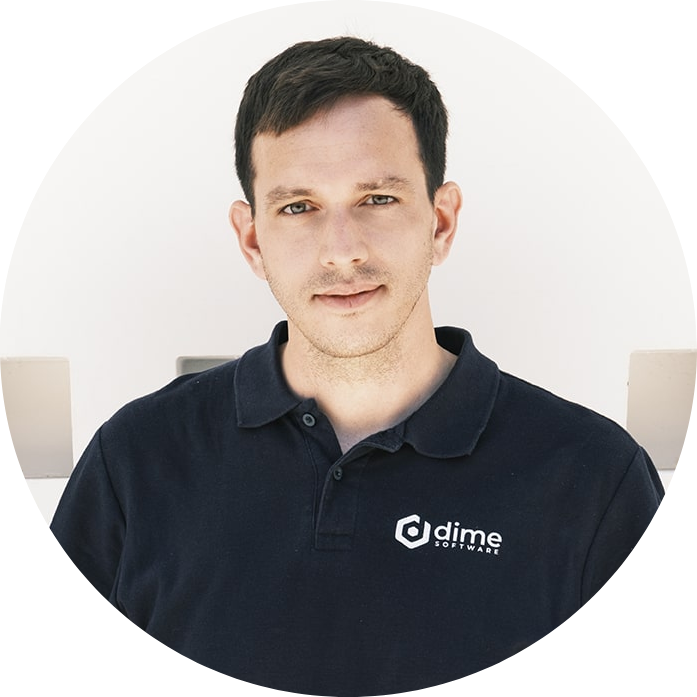 Last modified on