Working with the Dime Software partner zone
What it is
The Dime Software partner zone is a protected area that is exclusively accessible for our certified resellers. It contains all the artifacts and documents that you need to bring our products to your customers and prospects.
➡️ The partner zone is available on dime-software.com/partnerzone.
Accessing the partner zone
When you access this page for the first time, you will find that you are redirected to the login page. If you're a reseller, you will already be pre-approved to the partner zone. The only thing you need to do is choose your e-mail address and password, and you'll be good to go.
Once you have signed in, you will find the landing page of the partner zone. This is a static page that provides navigation to the products' bits and bytes.
Signing up
New members go through roughly the same process. If you wish to sign up, you can navigate to the partner zone and click on the 'Sign up' link and enter your e-mail address and password. You will be added to the queue and our team will evaluate whether you have the right to access the partner zone. This should take no longer than a day. During business hours, this will often be done within the hour.
Once we've approved your submission, you will receive an e-mail notification to welcome you aboard the partner zone.
What you can expect
If you click through to a product, you will be redirected to its dedicated product page. Inside such a page, you will find - among others - the following files:
Price lists
Links to media kits
Links to websites, public slide decks, brochures, and more.
Links to support and documentation
The installation files for on-premise installations
All files require authentication. If you want to share files with colleagues or clients, you need to download them locally first. Note that files may be updated, so make sure to always use the files from the partner zone in order to prevent version conflicts.
Sunsetting the Dime partner zone
The old partner zone on dimenics.com is now deprecated. New updates and uploads will only be published on this site. Consider any content from dimenics.com out of date. We will keep the lights on for a few more months before shutting down this service.
Contact
If you have any questions, need help, or have any suggestions to improve your experience with us, you can get in touch via the contact form or drop us a line at [email protected].
Back to news
About the author
Hendrik Bulens is Managing Partner at Dime Software and leads the Dime.Scheduler product team. His many years of experience as a consultant and passion for business and technology have helped shape Dime.Scheduler into what it is today and define where it is headed.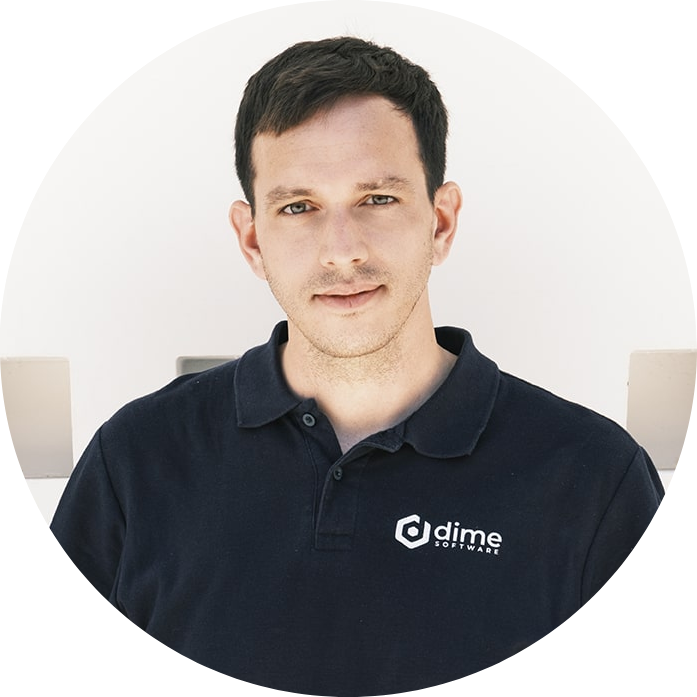 Last modified on